Colorado's vastness, variety of environments, and many luxury accommodations are just a few of the well-founded reasons people love this mountainous state. Whether you're a long-time resident, an out-of-stater, or starting your search for homes for sale in Evergreen or Conifer, there are few places in the state that capture the true, year-round beauty of Colorado.

If you're looking for a stunning vacation, or to buy your own luxurious piece of the Rocky Mountains and you want to get a taste of the climate, look no further than these eight Colorado luxury resorts below.
Viceroy Snowmass Snowmass Village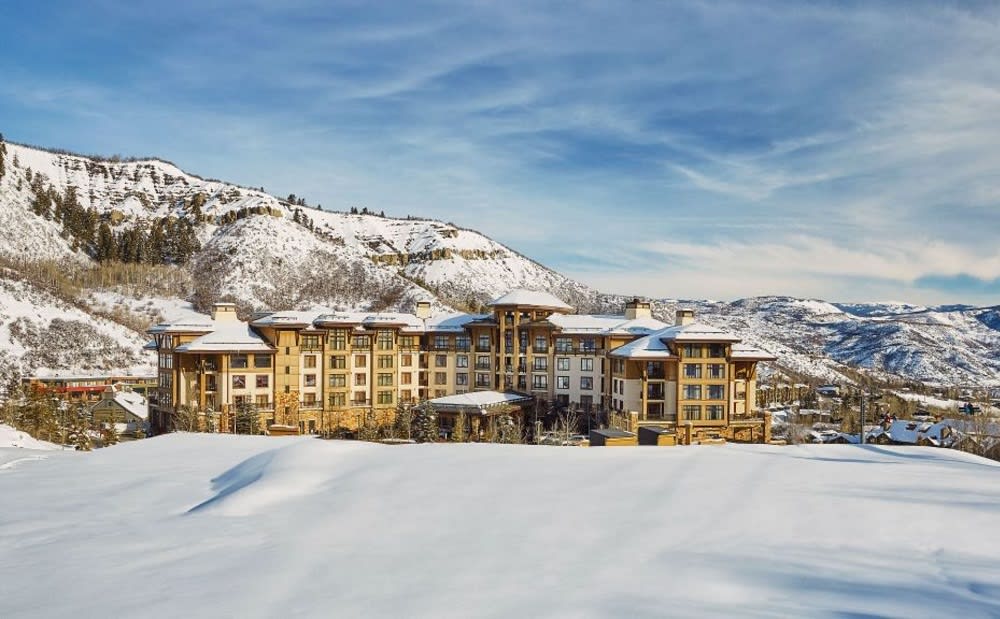 Photo Courtesy Kiwi Collection
With both summer and winter activities available for visitors, the
Viceroy Resort at Snowmass Village
makes the most of its premier location. From skiing to snowshoeing, mountain biking to hot air balloon tours, there's a unique variety of activities for you to enjoy at Viceroy Resort. The resort offers multiple restaurants, spa and fitness centers, entertainment, and a long list of seasonal adventures. Whether you take a trip to Viceroy Resort to enjoy Aspen in your own way, or as part of an all-inclusive experience, the resort will make sure you have more than enough to stay busy during your stay. Only three hours from Evergreen real estate and many Denver homes for sale, Viceroy Resort makes for a luxurious weekend escape with your loved ones.
C Lazy U Ranch, Grand County
Photo Courtesy of People.com
There are few better locations for horse lovers than this official-yet-luxuriuous Colorado dude ranch. Only two hours from most Morrison homes,
C Lazy U Ranch
sits in the rolling hills at the base of the Rocky Mountains. C Lazy U Ranch provides much-needed fresh mountain air to its guests, as well as a unique way to get into the backcountry and enjoy the Rockies. Relax while fly-fishing, try activities specific to kids and teens, or host your dream wedding at this equestrian-focused resort.
Sonnenalp Hotel, Vail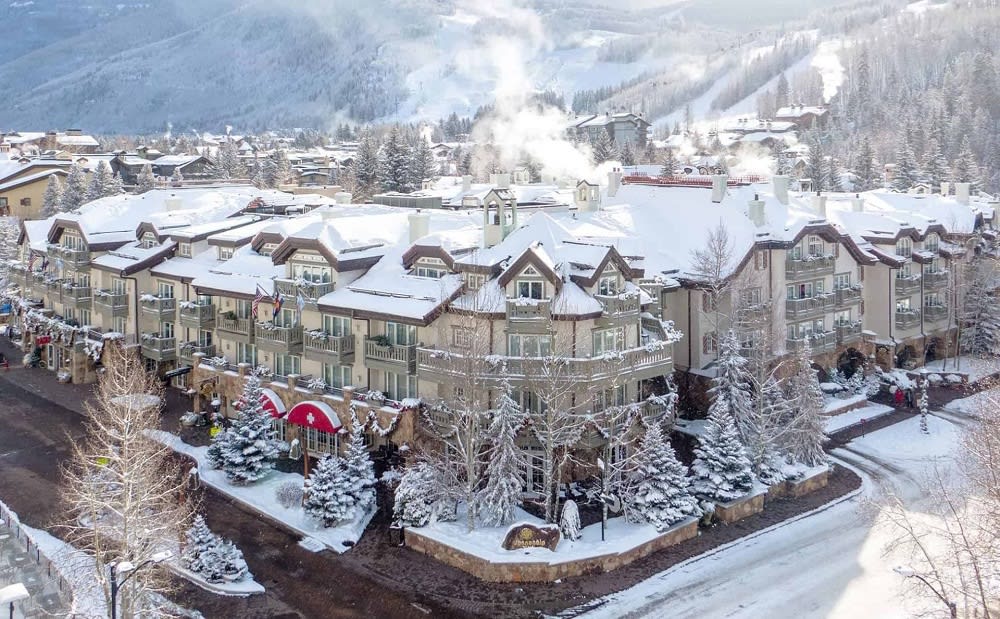 The Sonnenalp Hotel
is a fabulous way to enjoy a small-town vibe within reach of Colorado's gorgeous Rocky Mountain ski slopes. As a resort, the Sonnenalp is a beautiful piece of architecture in a great corner of Vail, alongside a handful of other Vail resorts. It affords you the opportunity to conveniently experience everything Vail has to offer. It's close to lovely boutiques, ski lounges, and guided adventures and has all the best characteristics of a small luxury hotel.
Park Hyatt Beaver Creek Resort & Spa Beaver Creek
Park Hyatt Beaver Creek Resort & Spa
has earned great reviews for its ski slopes alone. With in-house dining, a golf course, spas, and all the other resort staples at your fingertips, you'll enjoy a beautiful respite from day-to-day life. The views are stunning, the amenities are posh, and the entire resort is the perfect winter wonderland for you and your loved ones. Much like Sonnenalp Hotel, you'll have an entire small town full of activities to enjoy while resting up for another day on the slopes.
Gateway Canyons Resort & Spa Gateway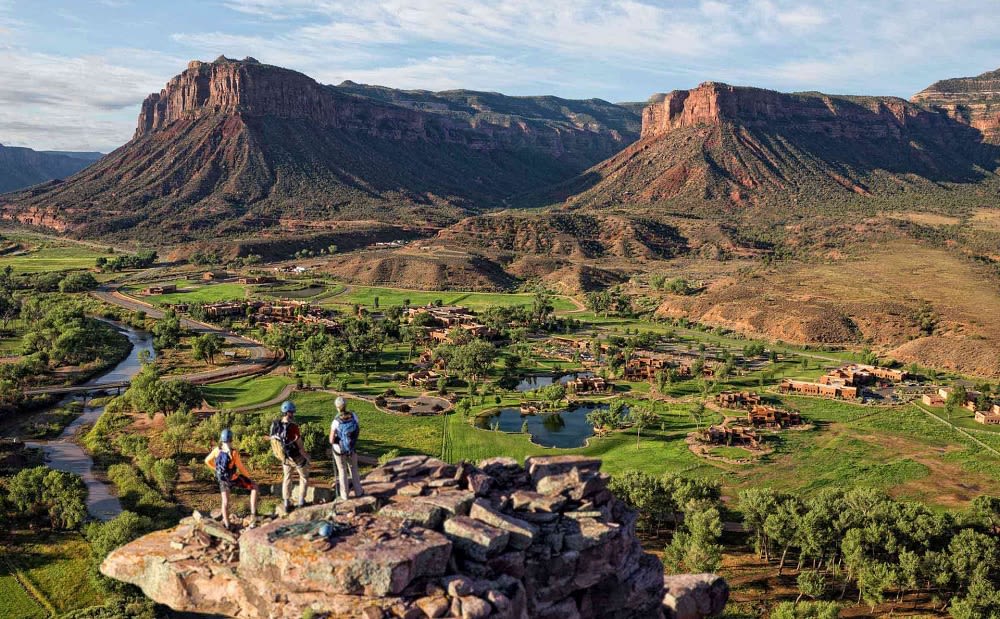 If you're more into terracotta rock peaks than snowy mountains, Gateway is the place to be. Enjoying the
Gateway Canyons Resort & Spa
is a perfect way to get your fill of Colorado's lesser-known Gateway Canyons. The geographical location of the resort allows for intense hikes, rock-climbing, and rewarding views. Throughout your stay, you can do yoga, ride horses, and take gorgeous photos. However, this place is almost five hours away from Evergreen or Morrison homes for sale, so it's a better destination for multiple-day vacations rather than a quick weekend trip.
The Little Nell Aspen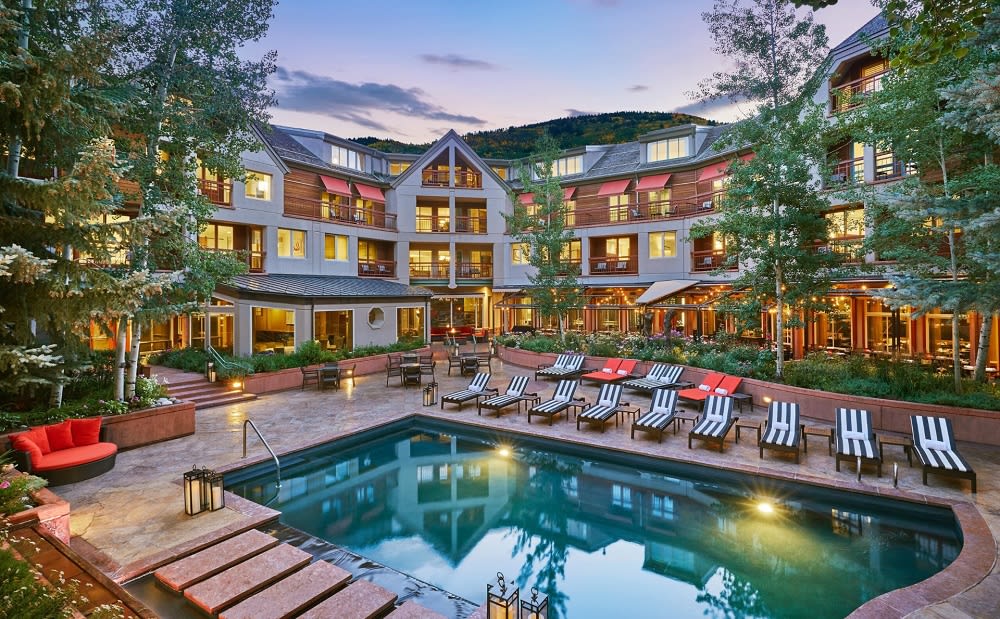 Photo Courtesy of Elite Traveler
As a five-star resort,
The Little Nell
is one of the best weekend trips you can take from your Evergreen real estate. Aspen is famous for its luxury, so if you want a posh ski and peak-focused vacation, The Little Nell is perfect for you. Everything from the dining to the bedrooms is designed for comfort and beauty. You can get outside onto the slopes or the river—or enjoy the heated pools at The Little Nell all weekend. Whatever you choose to do, you can rest assured that you're in one of Colorado's premier locations for luxurious adventure.
The Broadmoor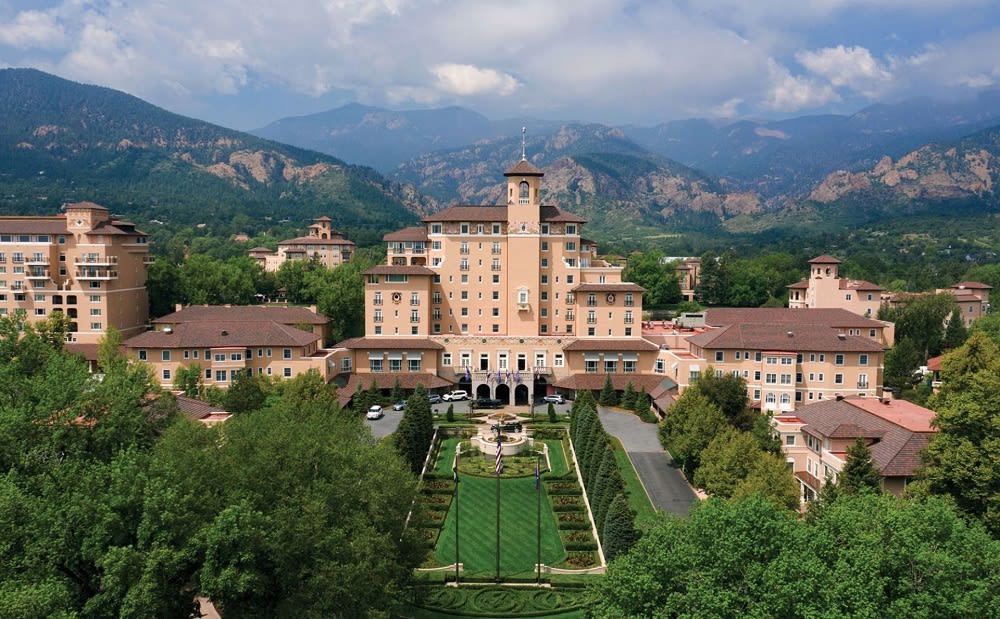 With sprawling grounds and endless refinement, The Broadmoor is a well-known luxury resort offering modern comforts alongside the mountains. Think golf courses and lakeside views, as well as Colorado classics like a roaring fire and local rock-climbing. However, even though it offers the comforts of average resorts, it has some hidden gem activities you can't find anywhere else, like train rides and falconry. Just a little more than an hour's drive from Evergreen homes, you can find
The Broadmoor
and enjoy a perfect weekend getaway.
Dunton Hot Springs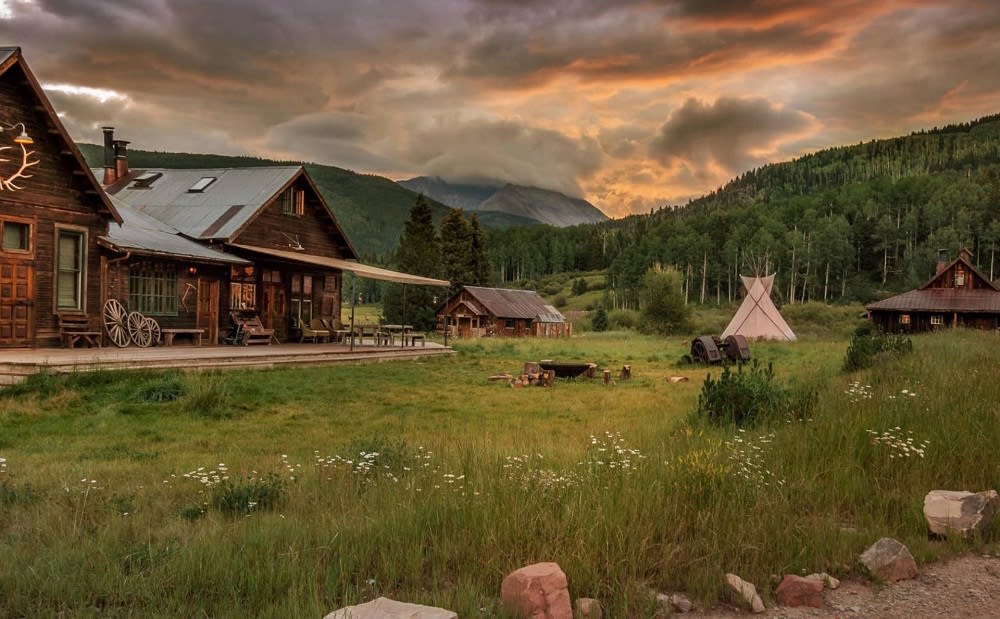 While a classic resort is tempting, the unique experience of Colorado rustic luxury and relaxation is also worthwhile.
Dunton Hot Springs
offers a rustic cabin aesthetic, but inside you'll find the beautiful, modern, clean lines of warm stone and steaming pools to unwind and relax your stressed muscles. Also, if you want some outdoor beauty, you're near Colorado's only geyser, which you can experience bubbling up every 45 minutes or so. With a quick 1-hour flight from Denver International Airport to Telluride Regional Airport, you can leave your Evergreen real estate in the afternoon and be unwinding in the hot springs by dinner time.
Searching for Colorado luxury real estate?
If you're interested in buying or selling Rocky Mountain luxury real estate, contact
Colorado realtor Leslie Howard
for local market insights, deep luxury expertise, and the best customer service in the foothills of Evergreen and the 285 corridor.
*Header photo Courtesy of TripAdvisor