Red Rocks Amphitheater in Morrison, CO is one of the most unique entertainment venues in the country. This natural, open-air amphitheater boasts incredible acoustics, beautiful views, and fantastic memories under the stars near beautiful Morrison Real Estate. As 2022 approaches, Red Rocks is getting ready to welcome some A-list talent. Here are the top events coming to the amphitheater in 2022.
April 2022
Red Rocks kicks off their 2022 season in April with some rockstar performances. Acclaimed rappers Kevin Gates and Gucci Mane kick it off on Saturday, April 16th, with openers Young Nudy and Jack Boy.

On Friday, April 22, electronic duo Galantis and American DJ 3Lau take the stage, alongside openers Mat Zo and Klo.

April ends with two performances by Trevor Hall and Citizen Kope (April 28 and 29), and then an April 30th show with Sublime and Rome. Get ready to relive the 90s at the end of April!
May 2022
The biggest names coming to Red Rocks during the month of May are Kaleo (May 16) and Ziggy Marley, Stephen Marley, and Ben Harper & the Innocent Criminals (May 25). Kaleo will bring the modern rock and roll, while the Marley brothers and Ben Harper will bring the relaxed reggae vibes. This is sure to be a memorable one!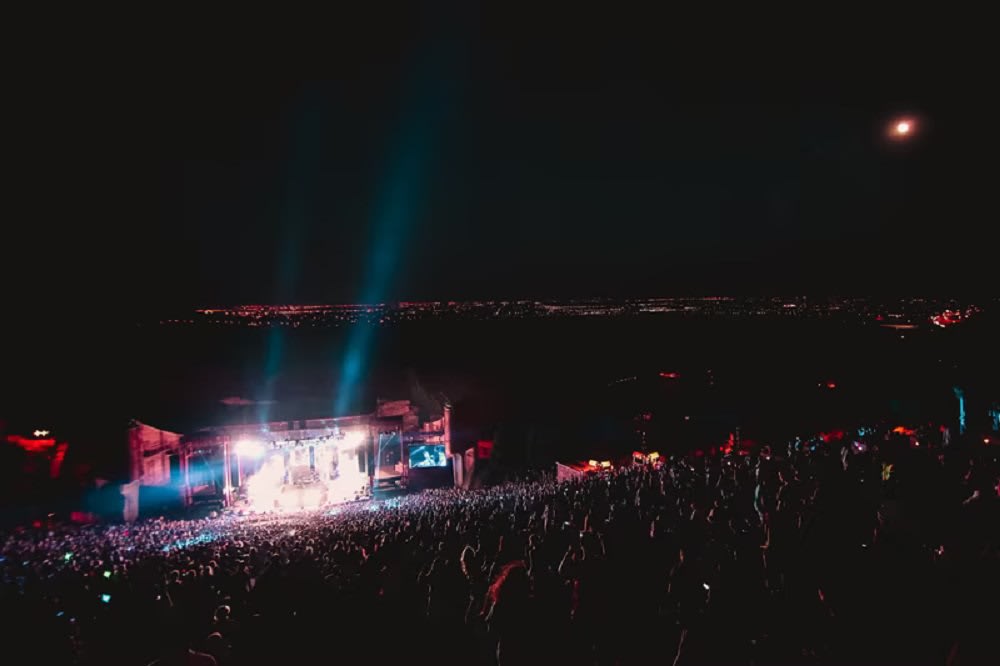 June 2022
June is a huge month at Red Rocks, with some major names. Kicking it off is Lord Huron — a Los Angeles-based indie rock band with a smooth sound and memorable lyrics. Michael Franti & Spearhead bring the summer vibes on June 4th and perform alongside Galactic, featuring Anjelika Jelly and Joseph and Satsang. You'll be on your feet for sure.

Another major June show? This past year's breakout group, Glass Animals! This British indie rock band had a great 2021 and is playing two nights at Red Rocks (June 14th and 15th). Be sure to get tickets soon for this one.

Closing out the month of June is a 90s spectacular you won't want to miss: Barenaked Ladies, performing alongside Gin Blossoms and Toad the Wet Sprocket. You may think you don't know all of the words, but you do! Their songs are just that catchy.
July 2022
As of now, July is a tad lighter than the other months, with only two major events. On July 21st, Red Rocks welcomes David Gray for a night of beautiful lyrics and melodies. On the 27th, catch the Goo Goo Dolls and Blue October. Perhaps they'll even play "Iris!"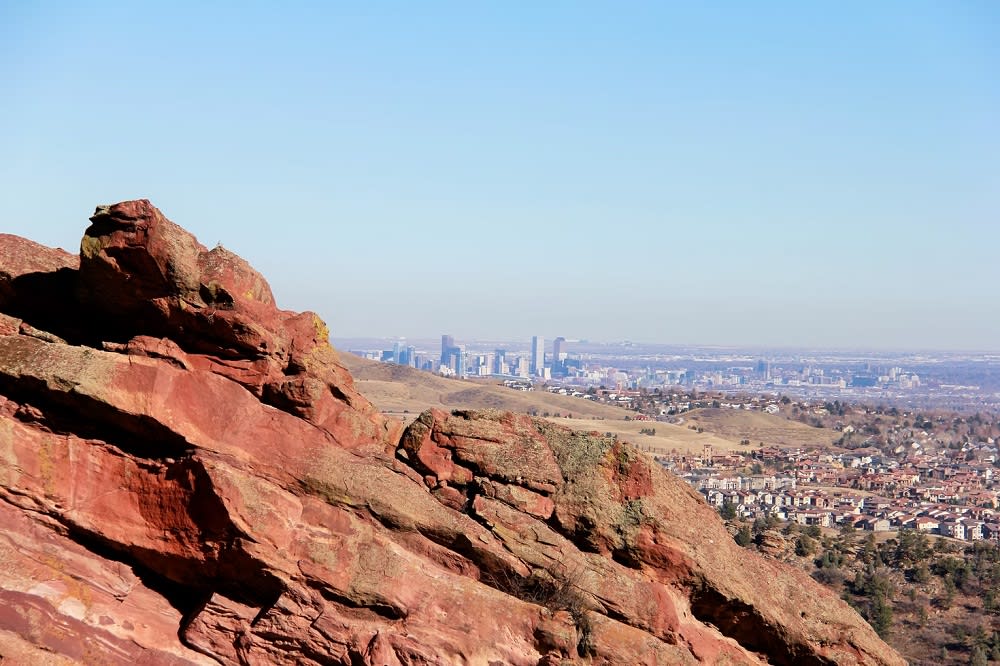 October 2022
There's a break in performances until October, but then it's time to get your rock on again! King Gizzard & the Lizard Wizard take the stage October 10th and 11th, to promote their new album, "Butterfly 3000." Leah Senior's smooth vocals open the show.

On October 22nd, Midland comes to Red Rocks. This band's rich country sound is reminiscent of 70s and 80s talent and is Grammy-nominated. Hailey Whitters and Jackson Dean are opening, so this is sure to be a night of gritty, soulful country.
What To Do at Red Rocks
When you come to Red Rocks to see a show, be sure to do some sightseeing! This is a music haven, but there's also lots of art, culture, and natural beauty. Head to the Red Rocks Visitor Center, where you can visit the Red Rocks Hall of Fame. The list includes artists who have "made their mark" on this iconic venue over the years, including The Beatles, Willie Nelson, Tom Petty, and more. The Visitor Center is also home to Ship Rock Grille, which is an ideal place to enjoy a pre-show meal. Enjoy American eats and delicious cocktails in a beautiful setting.

Red Rocks is also heralded for its outdoor activities. It's a Denver Mountain Park, which means miles of hiking, biking, and room to explore. There are trails for people of all abilities. The Red Rocks Trail is a crowd favorite because it's open to hiking, biking, and horseback riding. There are many different splits and connecting trails, which keeps things exciting.

For something steeper, try The Funicular Trail — a steep trail leads to a funicular incline railway, which will lead you to the top of Mt. Morrison and a stunning view. If you want a range of geological sights, as well as room to picnic, then check out The Geologic Overlook Trail. The views are beautiful and the hike is short but moderate.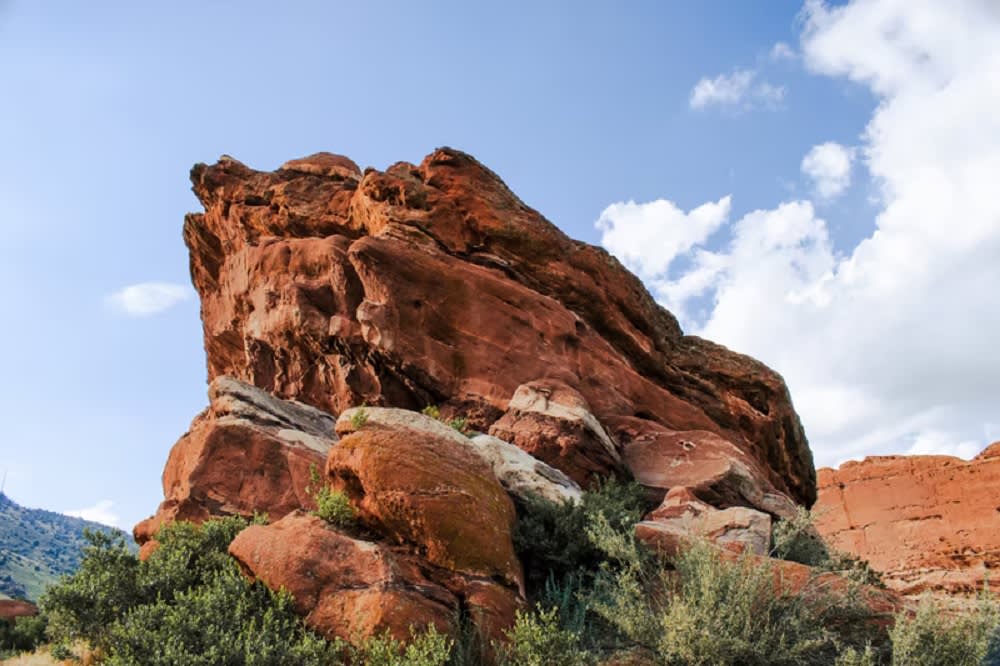 Red Rocks is also home to a portion of Denver's Public Art Program — an initiative started 30 years ago to promote the local art scene. At Red Rocks, you'll see a few pieces, including Judith Trager's "Walk the Rocks," Stephen Batura's "The Park of the Red Rocks, 1932," and Joellyn Duesberry's "Red Rocks Park." These sculptures and paintings pay homage to the natural beauty that is Red Rocks.

Interested in becoming a permanent Colorado resident? Contact Leslie Howard for the best listings.