Relocating to Conifer? 10 Things to Know When Moving to Colorado
Nestled in the foothills, Conifer Real Estate is within one of the closest mountain towns to Denver. This idyllic town is loved for its natural beauty, an abundance of outdoor activities, and a strong sense of community. If you're considering moving to Conifer, you most likely have plenty of questions that need answering. But don't worry — we're here to give you the inside scoop of what Conifer has to offer. From the laid-back lifestyle to the best schools, here's everything you need to know about one of Colorado's most loved mountain towns.
1. Location
Located just 15 miles southwest of Denver, Conifer is an unincorporated community in Jefferson County. It is neighbored by the cities of Evergreen, Bailey, and Pine. Home to approximately 8,500 residents, Conifer attracts residents from all walks of life. This diverse array encompasses everyone from retirees to families who want a safe community to raise their children to outdoor enthusiasts who want to be immersed in nature. Regardless of what walk of life you are in, there's one thing that all Confier residents share - a love for their community. If you've just recently moved to town or are just passing through, it's impossible to miss the overarching sense of community that exists here. It's the type of place where strangers greet each other while passing and neighbors look out for one another.
2. Rich History
Like many similar mountain towns in the area, the origins of Conifer can be traced back to the 1800s. The area was originally known as Bradford Junction in the 1860s and served as a stagecoach stop for those traveling southwest to South Park. The railroad replaced the stagecoach road in the 1890s, which caused the town to diminish in size. Instead of existing as a stop for travelers, the area was utilized for cattle-ranching, which still exists in some parts of town to this day. In the early 1900s, the area became known as Conifer. Since its humble origins, this eclectic town has become a highly sought-after place to reside. You can learn more about the fascinating history of the area at the Conifer Historical Society.
3. Lifestyle
Although Confier is home to a diverse array of individuals, it is known for being an active community of people who enjoy the outdoors. Most of the city's residents are transplants from somewhere else, but what everyone does have in common is a love of wildlife, nature, and the mountain lifestyle. Individuals here enjoy the myriad of recreational and outdoor activities that are available here. This includes hiking, fishing, mountain biking, camping, hunting, and skiing, to name a few activities.

Conifer homes for sale are known for having a laid-back and low-key ambiance. As a small town, Conifer has a plethora of small businesses where you can get to know the shop owners and employees on a first-name basis. If you're a regular, there's a good chance they'll even remember your coffee drink! This is just one of the many components that makes Conifer so special. Additionally, the town's close proximity to Denver enables residents to enjoy the best of both worlds - a peaceful lifestyle off-the-beaten-track and easy access to big city conveniences.
4. Close Access to Nature
Undoubtedly, one of the best parts about living in Conifer is the area's abundance of natural beauty. Residents have endless opportunities to escape from reality and immerse themselves in nature. Whether you enjoy hiking, jogging, or skiing, there's something for everyone here.

Pike National Forest, which runs through town, is a place that you don't want to miss. This massive forest is spread over an expansive 3 million acres and is perhaps most famously known for its fourteen-thousand-foot dominating peaks. Experience a variety of activities here, including everything from biking to birding. If you're feeling adventurous, consider booking a reservation and go camping. You'll be sure to make some unforgettable memories while doing so.

You may also want to add Staunton State Park to your list. The park consists of thousands of acres for horseback riding, snowshoeing, fishing, mountain biking, and hiking. Meanwhile, if you prefer to go off-road and explore in a Jeep or OHV, then Slaughterhouse Gulch is the perfect place for you. You can expect a pulse-racing adventure on the 11.2-mile trail.
5. Nightlife & Entertainment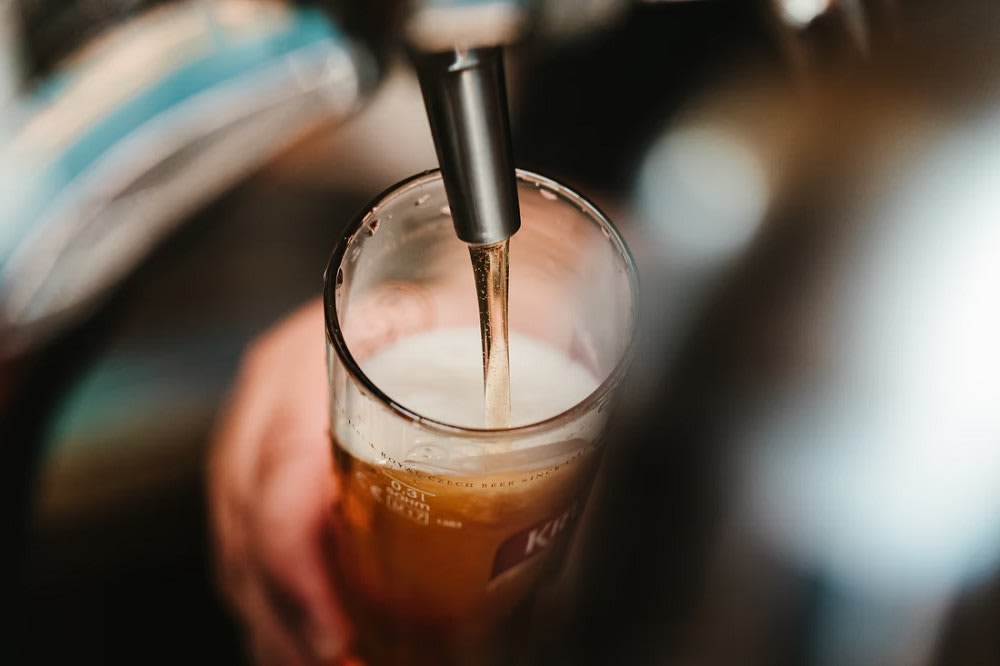 While Confier certainly doesn't have Denver's nightlife scene, there's still plenty of fun to be had here — starting with Colorado's Best Beers at Snow Pack Tavern. This cozy bar and taphouse rotates through Colorado's finest micro-brews, whiskeys, wines, and snacks. The tavern is conveniently located next to Highway 285 in Conifer. Drop in for happy hour, which takes place from 4 to 6 pm, and take advantage of one dollar off your drink.
6. Festivals
Although a relatively small town, life in Conifer is far from boring. On the contrary, this idyllic mountain town is proud to host a robust array of events, activities, and festivals throughout the year. The community hosts 285 Winterfest in February and, if you're new to town, this is an event that is worth stopping by. This festival is a family-friendly celebration of all things winter. There's a snow tubing competition, snowman carving, craft brew crawl, and free family movie screen and activities for all ages at Aspen Park Village. Shuttles run from the shopping center to the sledding hill, and there's no charge to stop by and watch these friendly competitions.

In the fall, OctoBEERfest is a local favorite event that takes place. This event is typically held on the third Saturday of September and provides a great way for adults to embark on an evening out on the town. Dress up in your favorite Oktoberfest attire and enjoy food and brew. The event features tastings from more than 20 local breweries, which provides a way for you to give back to your community.
7
.

Dining

When it comes to food, Conifer has something to satisfy everyone's cravings. Looking for a casual dining experience? Then head over to Los 3 Garcia's for a delicious, authentic meal. This family-owned and operated restaurant is proud to offer some of the best Mexican food around, making it a well-loved staple of Conifer, and the owner Daniel is a constant, welcoming presence. To complement your meal, consider ordering a mezcalita, margarita, or mojito. No matter what you decide to order, you will be impressed with the expertly prepared dishes, attentive staff, and tantalizing drinks.
8. Shopping
Is shopping your guilty pleasure? If the answer is yes, then you'll want all that Conifer has in store for you. The Village at Aspen Park is well equipped with a variety of stores to meet your shopping needs. Whether you're looking for a spa treatment or just need to restock your fridge, you can find the necessary stores here.

Meanwhile, if you're wanting to pick up a gift for a friend or to spruce up your home, then swing by a Borgata. This gift shop features the work of over 300 local craftspeople and artists. In fact, 99 percent of their offerings are locally handcrafted by artisans across the state. The shelves are stocked with specialty food, photography, jewelry, toys, and gifts. You might just be able to find a gift for that impossible-to-shop-for loved one!
9. Coffee Shops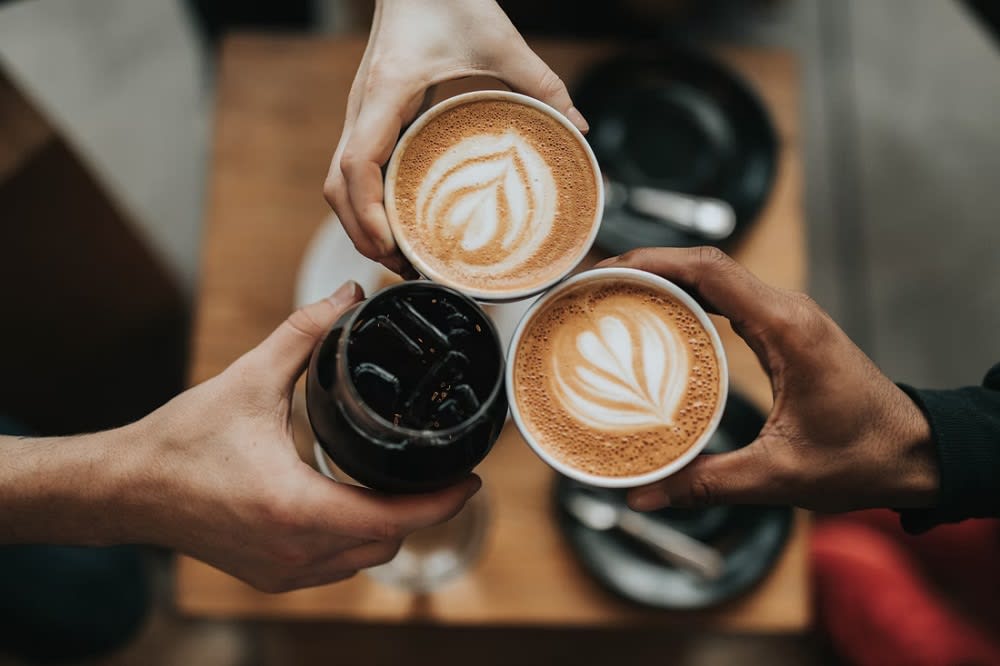 Start your morning off with a much-needed dose of caffeine from Dutch Bros Coffee. This drive-thru chain is famous for its specialty java and espresso drinks. If you're not a coffee drinker, don't worry — they also offer plenty of teas and smoothies to choose from. Be sure to keep an eye out for the featured drinks, which change frequently. Right now, some of the most popular featured drinks are iced oat milk cocomo or pumpkin pie frost. With so many good options to choose from, it's impossible to go wrong.
10. Excellent Schools
One of the main draws for families living in Conifer is the esteemed school system. Conifer is home to West Jefferson Elementary, West Jefferson Middle, and Conifer High School, all of which are situated near the center of the town. The public schools have garnered a stellar national reputation. For instance, Conifer High School has earned a College Success Award for the past three years. There are also private school options available, enabling parents to select the educational route that best suits their child
If you're on the search for a new home in Conifer, reach out to me today. I'd love to help you find the home of your dreams in the foothills.